The magnificent room is rightly regarded as the "eighth wonder of the world". In 1716 it still was in the Berlin City Palace in Potsdam. Tsar Peter the Great saw it and loved it. Soldier King Friedrich Wilhelm gave it to him for 55 soldiers (long guys). In May 1717, 18 boxes came to Russia.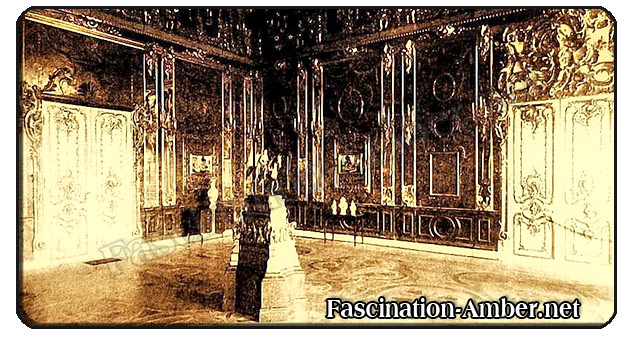 In 1746 the room was ready installed in the Winter Palace in Tsarskoye and increased by 1.50 meters. It moved to the Catherine Palace in Pushkin in 1755. 1941german officers expanded it and brought it to the Königsberg Castle. Since
1945 it is gone. On May 31, 2003 a, with german assistance financed, replica was opened on the occasion of the 300th anniversary of the city in St. Petersburg.
But where is the old amber room, which was, according to eyewitnesses, packaged in 26 boxes and on 12.1.1945 seen for the last time?
In April 1977, a student of Göttingen, named Sven Schütte found in the shaft installation "Wittekind" the drawing after it was rebuilt. In this shaft installation, English occupiers had already searched in 1945 for the amber room but they did not find it. In this shaft installation also the Königsberg state archives and the amber collection of the Albertus University of Königsberg was found. Historians now suspect that it was dispersed by the British in a tunnel in Volpriehausen at Göttingen. By the way, the Albertus University of Königsberg and the University of Göttingen have always been partner universities.

In the years after 1945, many people who wanted to find the "room" have lost their lives on inexplicably ways and the media has made a lot of speculation that led to nothing.
The reconstructed Amber Room was inaugurated in 2003 at the Catherine Palace near Saint Petersburg.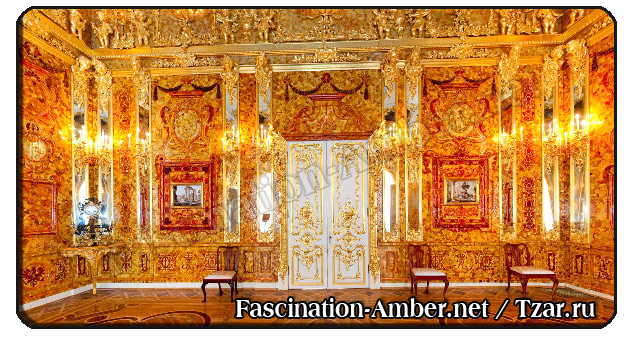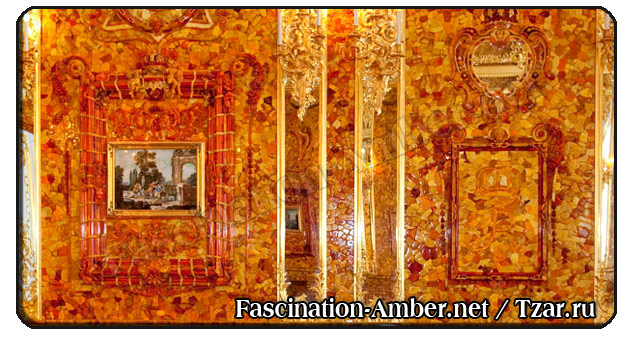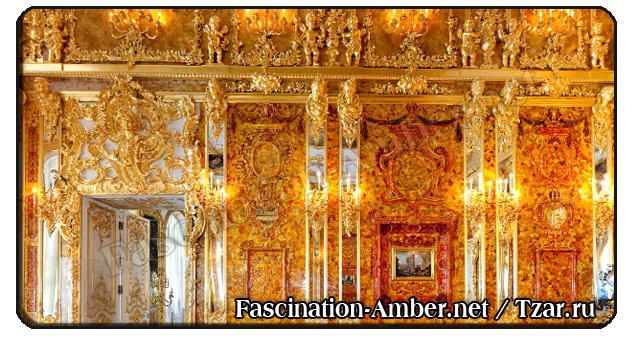 © The Tsarskoye Selo State Museum-Preserve